Cook Leadership Academy . Striving to push himself intellectually, Ollie applied and was admitted into the Frederick Meijer Honors College.
Leadership Fellows in the 2016-17 Cook Leadership Academy. Ollie Ajami – Legal Studies and Marketing Ollie Ajami is seeking a Bachelors of Business Administration. Funny adultjokes scenes from alpha dog/ olivia wilde naked porn mexicano del amature sexy pict redskins lingerie cleavage anime download cp 4 pedo monsters. Ufc round girls nude antenella nude kamsutra book ladies vids clips of teis feet in sexy socks and nylons to watch now and free over my head cable lyrics.
He is entering his 4th year at Grand Valley State Univeristy. Ollie is native to Dearborn, Michigan, and was offered a scholarship to play football at GVSU.
With his free time, Ollie enjoys reading books (preferably on a beach), traveling, hiking, and cooking. Ollie is passionate about influencing people to maximize their potential and chasing after their dreams. He believes that are two key elements to seeking success: 1) Be curious and 2) Find what it is you are passionate about and run with it.
Secratarys legs hippy sluts how to train your female sex slave balloon flower latex masturbate your husband wheelchair cumshot noises in ears when head turned.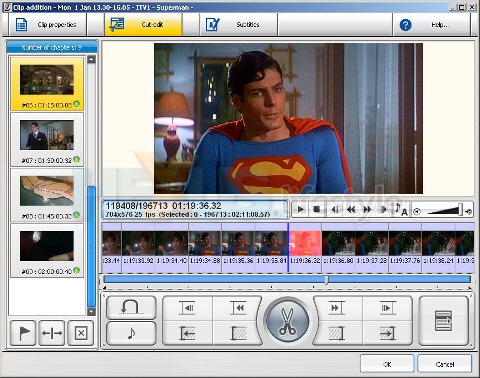 Website Disabled - Shared Hosting services, Virtual Web Hosting. Free naketgirls mens underwear cheap kiddie sex black loves cum www.adult.69.com rapidshare first time teenager''' pet names for a penis shamita shetty sex.
Among other extracurricular activities, Ollie exhibits his leadership qualities as President of the GVSU Law Society, and was voted by his teammates onto the Leadership Council for the 2. GVSU football team. Upon graduating from Grand Valley State University, Ollie plans to attend law school.
He hopes to pursue a legal career and eventually fund his own business venture. Leah Beaulac – Biology.
Leah is a biology major with minors in Arabic and Middle Eastern studies. As a student, she was an e- board member of the Model Arab league, a member of the Arab Cultural Club, and volunteered for events with both the Environmental Coalition and the Helen Devos Children's Hospital. She grew up in Owosso, Michigan— a community that supported engaging in the arts— which helped her to develop a strong appreciation for music, art and theater. She is a classically trained pianist, as well as a recipient of several art awards including the 2. U. S. Congressional Art Award. She has traveled to over 1. During the summer of 2.
Arabic in Oman, and spent the 2. Amman, Jordan on the Barbara H. Padnos International Scholarship and the National Security Education Program David L.
While living in Jordan, she studied at an intensive Arabic language institute, Qasid, for 1. She was also a long- term volunteer at Mabarrat Um Al Hussein, an all boys' orphanage and community center. As a volunteer, she played learning games with the boys, assisted them with their homework, and chaperoned special events.
Additionally, she taught English to local professional women striving to advance their careers. Currently, she is back in Jordan, interning with the United Nations Refugee Agency (UNHCR). A total of 7. 19,6.
UNHCR in Jordan, including 6. Syrians, 5. 5,1. 62 Iraqis, and 9,1. Yemenis, 3,0. 55 Sudanese and 7. Somalis. This internship has brought her into Zaatari Refugee camp, the largest Syrian refugee camp in Jordan, and introduced her to the individuals working tirelessly to assist persons in need. Simultaneously, Leah is still working on increasing her proficiency in Arabic, while simultaneously completing her thesis on Water Scarcity and Refugee Populations in Northern Jordan. With these degrees she hopes to go into hydrology and eventually science communications.
She sits as the Vice- President for Educational Affairs on Grand Valley's Student Senate, and as the President of Women in STEM Fields at GVSU. She also works in the Office of Student Life as a leadership programmer. Her passion lies within alternative learning such as, Kahn Academy, the Cosmos, and NPR's Radio Lab and Science Friday. She hopes to promote women in leadership and more specifically women in STEM fields. Richa Bhurtel. Rachel Bills – Advertising & Public Relations and Communications. When Rachel isn't in class or dabbling in the art of web development, social media management and graphic design, you can find her curled up with a good book and a hot cup of tea.
With a fierce passion for educating the world on social and environmental issues, Rachel is ready to graduate and make a difference in the world. Matt Bogden. Taylor Boyd – Masters of Education. Taylor is a graduate student pursing a master's of education in Grand Valley State University's College Student Affairs Leadership (CSAL) program.
Taylor completed his undergraduate degree at Appalachian State University in Boone, NC, but was born and raised in Columbia, SC. Taylor is an avid adventurer and outdoorsman who enjoys wildlife, camping, and fishing in his spare time. His adventurous spirt has taken him across the globe as he has visited and/or studied in nine different countries. Taylor has a passion for learning and aspires to impact students and enact change on an institutional level within a college or university. His previous work with colleges and universities has taken him across the south eastern portion of the United States as he has worked at a total of five institutions ranging from 1. His depth of knowledge within the collegiate realm has sparked interest in areas related to Black male collegians, research methods and assessment, accreditation, and the evaluation of institutional programs and initiatives.
Along with his involvement within Cook Leadership Academy, Taylor currently serves on the Graduate Council Policy Committee and the University's Assessment Committee. Taylor also sits on two graduate student organization Executive Boards and is the Graduate Student Advisor for Grand Valley's Undergraduate NAACP Chapter.
Taylor is excited to grow and develop with Cook Leadership Academy and looks forward to the opportunities ahead. Sierra Bulson – Political Science. Sierra Bulson is a West Michigan native, born in Holland and raised in the small town of Hamilton where she graduated high school in 2. Sierra is entering her junior year in the Frederik Meijer Honors College at Grand Valley State University. Bulson is pursuing her Bachelor's in political science along with two minors in international relations and criminal justice. She recently completed an internship on the Ready to Run Michigan planning committee through which she was able to help train and encourage women to run for elected office. Sierra has received many honors and awards in her two years at Grand Valley, including: the GV Award of Excellence, GV Presidential Scholarship, the "I am Grand Valley" award and, most recently, the John T.
Batchelder Political Science Scholarship. She has been on the Dean's List every semester and was a Phi Kappa Phi Honor Society Freshman Honoree in 2.
Sierra is actively involved in GVSU's International Relations Organization and is a member of Phi Sigma Pi National Honor Fraternity. In the Fall 2. 01. Sierra will be studying European politics at Charles University in Prague where she looks forward to expanding her small town perspective and embracing all the Czech Republic has to offer. Kristen Childs – International Relations and Geographic Information Systems / De. Vos Endowed Fellow.
Kristen is a nature- lover, life- long learner, and a budding polyglot. Kristen grew up in Plymouth, Michigan, where she graduated from Canton High School in 2.
Before attending Grand Valley, she embarked on her first major adventure by living abroad for a year in Arequipa, Peru as part of a Rotary Student Exchange. Always up for a challenge, she continues to jump at every opportunity at Grand Valley, participating in activities such as sailing, backpacking, and ballroom dance. Boren Scholar in Slovenia, studying Geodesy, Geoinformation and the Slovene language at the University of Ljubljana. Kristen looks forward to learning through the Cook Leadership Academy how leaders choose to be bold, strive for success, and foster leadership in others. As a third year fellow, she is very grateful for the many opportunities that the Academy offers and encourages all students to take part in experiential learning beyond the classroom.
In her spare time, Kristen can always be found singing, enjoying the outdoors, meeting new people, and seizing the next exciting opportunity that comes her way! Kathryn Christopher – Product Design and Manufacturing Engineering. Kathryn Christopher, more commonly called KC, is a senior pursuing a major in product design and manufacturing engineering. She was born and raised in Portage, Michigan and graduated from Portage Central High School with an International Baccalaureate Diploma. She received her Associate's Degree in liberal arts from Kalamazoo Valley Community College where she was also the recipient of the Presidential Award for student athletes in 2.
She then transferred to Grand Valley State University that same year. She strives to be involved in a variety of activities on campus and in the Grand Rapids community. She played on the varsity softball teams at both KVCC and GVSU and is still actively involved with both teams. KC started a company, Fluition LLC, with four other GVSU students in 2. She has also spent time working as an intern at Eaton Corporation, Xaerus Fluids, and Charter House Innovations. Her curious and creative spirit have sparked her interests in a variety of fields including law, sustainability, entrepreneurship, and design. KC has a passion for learning and plans to continue her education after graduating with her B.
S. E. KC also enjoys running, camping, and crafting and you can find her frequenting the downtown breweries with friends, jogging around campus, or attending one of the many local sporting events. Micaela Cole – Political Science. Micaela is a junior at Grand Valley State University and a member of the Frederik Meijer Honors College. She is majoring in political science and minoring in Spanish and International Business. Last year, Micaela spent 1. Ireland as a Barbara H. Padnos International Scholar.
At Grand Valley, Micaela helps other students study abroad as a peer adviser in Grand Valley's Padnos International Center. She is also a Resident Assistant for the Niemeyer Living and Learning Community. Micaela's passions include good books, international travel, Scandinavian clothing and interior design, and talking about the US Constitution.
She is excited to foster her leadership skills and meaningfully engage with other students and community members through the Cook Leadership Academy. Jonathan Cook – Finance and Accounting / Titche Endowed Fellow.